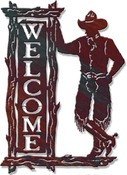 The Whispering Pines Cowboy Committee welcomes you to the exciting sport of cowboy action shooting.

This shooting sport is based on the Old West. We shoot guns that are from that time but also if John Wayne used the gun it is for the most part acceptable. People have said that it is plinking with a dress code.
Our club meets the first Sunday of each Month and we shoot from April to November, according to the range conditions. . We welcome spectators. Please come and say, Howdy!
The website is being operated by Bonnie Lass and Mac Traven. If any suggestions would like to be added to the website, please contact us through this website which will be checked at least once a week. You may also contact us at our email address : cowboys8@ptd.net . This is for the purposes of the website or the club. Please feel free to ask us anything Cowboy related. Thank you.